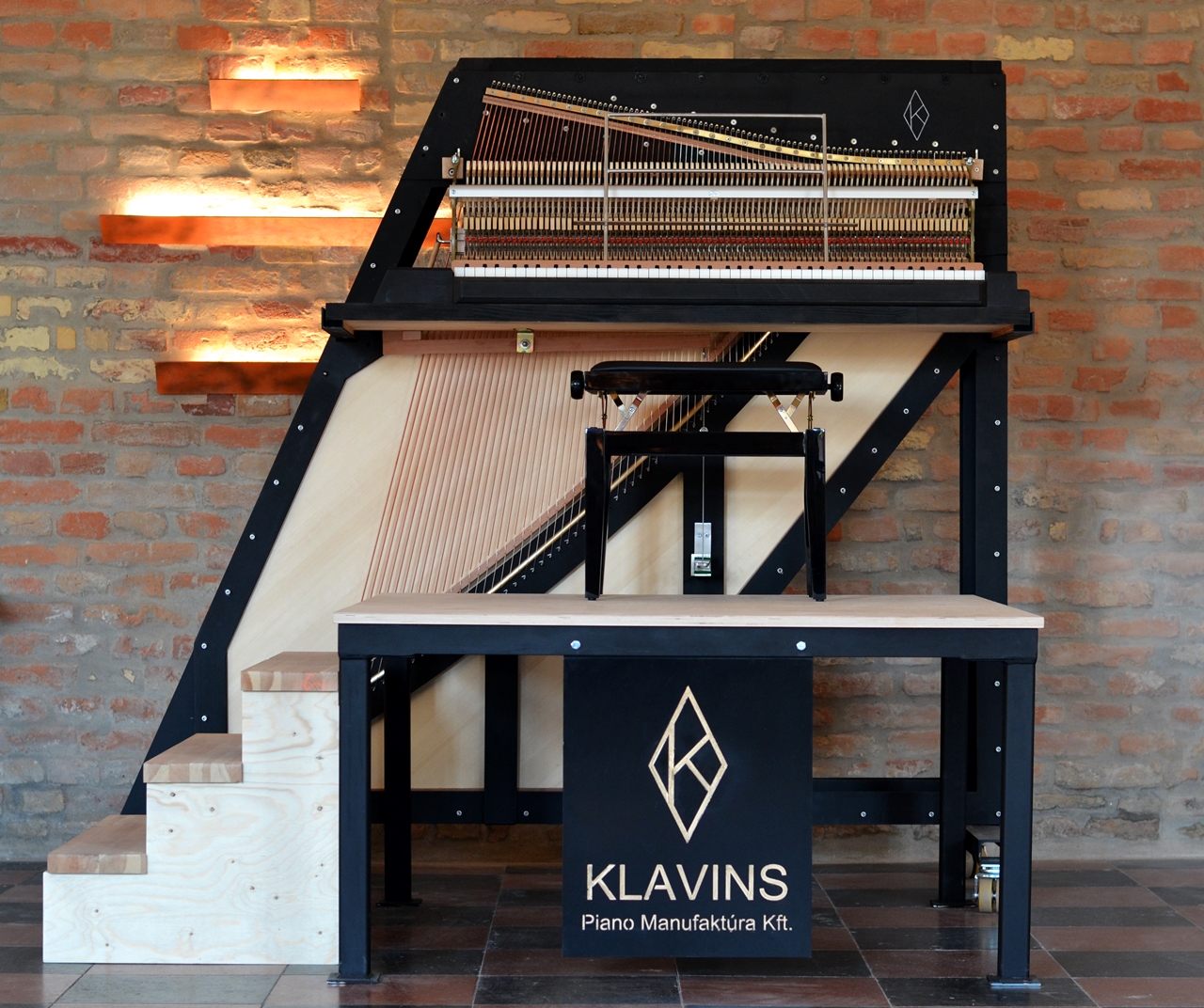 UNA CORDA M189
Limited Series
Taking the famous Klavins Una Corda sound to new heights, the M189 is Concert-sized Una Corda designed for performance and recording. The longer scaling of the strings brings improved dynamics and sustain across the whole range, with a rich and saturated bass register and pure and sparkling mid and high registers. The Una Corda M189 provides a purer sound compared to traditional grand pianos while still providing the delicate and unique Una Corda timbre.
The Una Corda M189 is a limited release: Only five pianos of its kind will ever be built!
Like the Klavins Vertical Grand Pianos, the Una Corda M189 can also be integrated directly into any solid structure, making it a architectural feature of your studio or home.
---
Technical Specifications:
One string per note – una corda principle
Open body design, no cabinet
Double-layer soundboard of selected, solid mountain spruce, rib-less
Active soundboard surface 1,748 m2
Tone modulator (various material strips)
Steel frame
88 key range (A2 to c5)
Lowest bass string 1418 mm
---
Dimensions
Height: 189cm (206cm w/ legs & wheels)
Width: 220cm
Depth: 70cm (100cm w/ legs & wheels)
Weight – approx. 550 kg
---
Optional features:
Helpinstill pick-ups installed € 1200 net
QRS PNOmation3 Player and MIDI recording systems installed – € 9,900 net