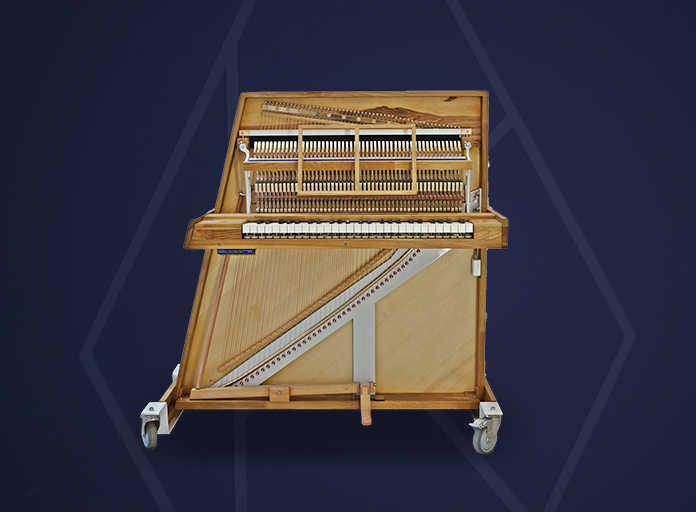 The Una Corda EL (Extra Light) is the latest model of our Una Corda family.
It is easy to take off the action, the keyboard, and the legs,
for convenient moving.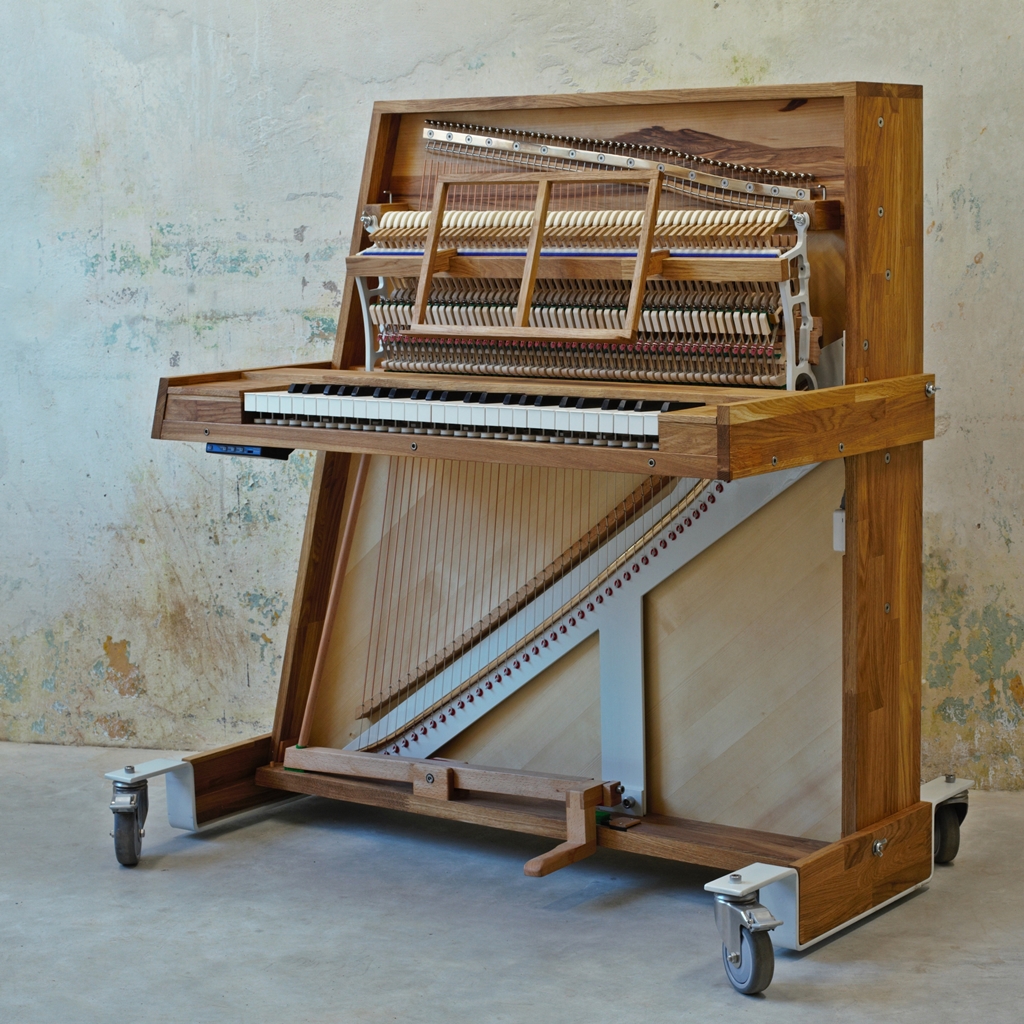 The technical details are:
The tonal range covers 52 keys, from B to d"' (European notation)
One string per note
Open body design, no cabinet
Double-layer soundboard of selected, solid mountain spruce, rib-less
Tone modulator (various material strips)
The Una Corda Piano is built without any chemicals or materials that endanger the environment.
Width at bottom: 115 cm
Width at top: 870
Height: 114 cm, incl. Wheels 116 cm
Depth including keyboard: 57 cm
Depth without keyboard: 25 cm
Weight of Piano Body: 50 kg
Weight incl. Keyboard, Action, and Legs: 70 kg
Pricing
€ 15,120 net* Including big wheels, tone modulator, and music stand
€ 14,820 net* without wheels
*Plus 21% Latvian V.A.T. for EU clients without V.A.T.-ID
We offer a warranty of 10 years on all Una Corda Pianos, from the date of delivery.
For ordering, please write an email to david[at]klavins-pianos.com, including your address data and phone number, you will receive an order confirmation in return, including the terms and conditions.
Delivery time for the Una Corda EL presently is 6 months from the date of order.